by everdusk » Mon Dec 13, 2010 2:09 am
My only guess is that you're shooting at a really high resolution, if you look at the images at their regular size, do they have that grainy-ness? Try lowering the photo quality a little before taking pictures. :/
----
by mistress_S_ » Mon Dec 13, 2010 2:17 am
Hrmm, that might be it cuz it wasn't grainy in photoshop or on windows photo viewer. So resolution will do that, huh, oy..
----
by kobbi » Mon Dec 13, 2010 6:50 pm
Once you put pics on the internet, they automatically go to 72dpi which makes stuff look like poop, especially if it was shot at a higher resolution.
Also, maybe look at your camera settings and see if you have any sharpness settings on, also check and see if your ISO setting might be too high (should be around 400, 800 at the highest).
But yeah... I'm gonna go with the internet resolution being stupid.
----
by mistress_S_ » Thu Dec 16, 2010 5:02 am
Thanks Gena, I'll dig out my manual and see if I can figure this stuff out over xmas.
A picture online caught my attention tonight. It was done with a really fancy-ass camera (Nikon D200), but looking at all these speck things, I realized that I really don't know what it all means (or which of these things are relivant to my own camera haha).
Exif data
Camera: Nikon D200
Exposure: 0.013 sec (1/80)
Aperture: f/1.8
Focal Length: 24 mm
ISO Speed: 100
Exposure Bias: +1/2 EV
Flash: Fired, Return not detected
X-Resolution: 300 dpi
Y-Resolution: 300 dpi
Viewing Conditions Illuminant Type: D50
Measurement Observer: CIE 1931
Measurement Flare: 0.999%
Measurement Illuminant: D65
Photometric Interpretation: Color Filter Array
Orientation: Horizontal (normal)
Software: Ver.2.00
Date and Time (Modified): 2009:12:26 15:36:11
Exposure Program: Manual
Date and Time (Original): 2009:12:26 15:36:11
Date and Time (Digitized): 2009:12:26 15:36:11
Max Aperture Value: 1.0
Metering Mode: Multi-segment
Light Source: Unknown
Sub Sec Time: 08
Sub Sec Time Original: 08
Sub Sec Time Digitized: 08
Color Space: sRGB
Sensing Method: One-chip color area
Custom Rendered: Normal
Exposure Mode: Manual
White Balance: Auto
Digital Zoom Ratio: 1
Focal Length In35mm Format: 36 mm
Scene Capture Type: Standard
Gain Control: None
Contrast: Normal
Saturation: High
Sharpness: Hard
Subject Distance Range: Unknown
Soooooo, I tried looking some of these things up.. didn't really help haha. So I decided to narrow it down to the things I figure are functions that I should understand to use my own camera..:
Camera: Canon PowerShot A550
Exposure/ Exposure Compansation: _+2.0 stops in 1/3-stop increments
Aperture:
Focal Length/ Focusing Range: Normal: 1.5ft-infinity Macro: 2in-1.5ft (W)/ 1.1-1.5ft (T)
ISO Speed: Auto, High ISO Auto, ISO 80/100/200/400/800
Flash: Auto, on, off, Red-eye, Slow Synchro. (flash range: normal: 1.5-11ft(W)/ 1.5-7.2ft (T) Macro: 12in-1.5ft (W)/ 1.1-1.5ft (T) when ISO is set to auto.
X-Resolution:
Y-Resolution:
Orientation: If the photo is horizontal or verticle
Exposure Program:
Date and Time (Modified):
Date and Time (Original):
Date and Time (Digitized):
Max Aperture Value:
Light Source:
Color Space:
Exposure Mode:
White Balance: Auto, Day Light, Cloudy, Tungsten, Fluorescent, Fluorescent H or custom
Digital Zoom Ratio: approx 4.0X (with up to 16X in combination with the optical zoom)
Scene Capture Type/Shooting Modes: Auto, Manual, Portrait, Landscape, Night Snapshot, Kids&Pets, Indoor and Special Scene (Night scene, Foliage, Snow, Beach and Fireworks). [movie: standard, fast frame rate and compact]
Contrast: post-photo editing..?
Saturation: post-photo editing..?
Sharpness:
Subject Distance Range:
Glossary meanings..
Camera: Brand & model type
Exposure: product of the intensity of light and the time the light is allowed to act on the emulsion (I x T = E). (also •Exposure latitude - amount by which it is possible to over or underexpose a light sensitive material and, with standard processing, still produce acceptable results. •Exposure meter - instrument for measuring the amount of light falling on or being reflected by a subject. •Exposure value (EV) - scale of values used to indicate the sensitivity range of a TTL or off-camera meter system within which accurate exposure measurement is guaranteed).
Aperture: circular hole in the front of the camera lens which controls the amount of light allowed to pass on to the film (also •Aperture priority camera - semi-automatic camera on which the photographer sets the aperture and the camera automatically sets the shutter speed. •Aperture ring - ring located on the outside of the lens usually behind the focusing ring, which is linked mechanically to the diaphragm to control the size of the aperture).
Focal Length: distance between the rear nodal point* of the lens and the focal plane, when the focus is at infinity. (*Nodal points are located in two areas in a compound lens system. The front nodal point is where rays of light entering the lens appear to aim. The rear nodal point is where the rays of light appear to have come from, after passing through the lens. Nodal points are used to calculate optical measurements). (also •Focal plane - imaginary line perpendicular to the optical axis which passes through the focal point. It forms the plane of sharp focus when the lens is set at infinity. •Focal point - point of light on the optical axis where all rays of light from a given subject meet at a common point of sharp focus).
ISO Speed: ISO - International Standards Organization. Used instead of ASA as prefix to film speeds. The scale is identical to the ASA scale. •ASA - original system of rating photographic materials, which was devised by the American standards Association. The ISO rating system is now used in place of the ASA.
Flash: artificial light source giving brief but very bright illumination. It is produced by a combination of certain gases within a transparent tube. There are two types; electronic, which may be used repeatedly, and expendable in which the bulb can be used only once. (also •Flash bulb - replaceable bulb for use in expendable flash units. A glass bulb contains a pyrotechnic wire or paste which burns out in a brilliant flash when a low voltage firing current is applied. •Flash cube - obsolete bulb containing four small flash bulbs built into a single unit. •Flash factor - number which provides a guide to correct exposure when using flash. •Flashing - briefly and evenly exposing photographic materials to white light.Often used to lower contrast of printing paper, when the flashing exposure is made in addition to the regular exposure. •Flash powder - chemical powder consisting of a mixture of metallic magnesium and an oxidizing agent. Ignited by heat to produce a brilliant flash of light. •Flash synchronization - method of synchronizing flash light duration with maximum shutter opening. There are usually two settings on a camera, X and M. X is the setting used for electronic flash. M is for most expendable types of flash (bulbs) which require a delay in shutter opening).
X-Resolution:
Y-Resolution:
Orientation: If the photo is horizontal or verticle
Exposure Program:
Date and Time (Modified):
Date and Time (Original):
Date and Time (Digitized):
Max Aperture Value:
Light Source:
Color Space:
Exposure Mode:
White Balance:
Digital Zoom Ratio:
Scene Capture Type:
Contrast:
Saturation:
Sharpness:
Subject Distance Range:
alright, I give up for now haha. I'll finish looking up these tems some other day. Textbook descriptions aren't really helping me to understand much anyways haha.
----
by kobbi » Thu Dec 16, 2010 11:48 am
You basically only have to worry about 3 things: Shutter Speed, Aperture and ISO.
Shutter Speed - The higher your shutter speed, the better it can capture movement. Anything under 100 is going to be hard to get a picture without blur without some real concentration to not shake. Also, the higher your shutter speed, the darker your photo is going to be. So in bright lighting you would use a high shutter speed, in low lighting you would use a lower shutter speed.
ISO - The higher your ISO, the grainier your photos are going to be. Also, the higher your ISO, the darker your photo is going to be. I generally have mine set at 400 unless I'm in really good light outside (then I'd go for 200) or in a studio (which would call for 100).
Aperture (or f-stop) - You know the bokeh effect? That is captured with low Aperture. So the higher your aperture, the more in focus your whole photo will be, including the background (think Ansel Adams... he shot his photos with an f-stop of well over 20). With lower aperture, you're really going to notice a difference in your photos depth of field, with the subject being in focus and the background.... not. I usually have mine set to 4 or 5.6 unless I really want some blurry background effect; then I would go for 3 or 2.8. Keep in mind, if you're using a very low f-stop, you have to be very careful of what part of your photo you're focusing on.
But yeh... if you have any questions let me know.
----
by mistress_S_ » Sat Dec 18, 2010 4:15 am
Awesome Gena, thanks!! This is already starting to help me
My camera has shutter speeds of 15-1/2000 sec. (varies according to mode). So when you say anything under 100 will be blurry, where is 100 in relation to my speed? I'm not sure if 15-1/2000sec means 15/2000 of a second to 1/2000 of a second, or if it means 15 seconds to 1/2000 of a second. And by 100 do you mean 1/100 of a second..? Sorry I'm such a noob..
My manual ISO options are 80/100/200/400/800, yay! I discovered that when in auto mode, only ISO-auto and ISO-hi are available options, and since I normally work in auto mode, this might be part of my problem. I just did some tests (below), strangely, my camera seemed to make the pictures darker when it was on lower ISO settings, oy.. I found that no matter what setting it was on, each of the pictures had some level of pixeliness/grainyness. However, ISO-400 had the least amount of grain. Also I decovered (I imagine this is common knowledge for most people alreay haha) that if I go into properties of the image once uploaded to the computer, then go to details I can find all the info about the setting used in the picture. I'm assuming that "exposure time" means "shutter speed", is that correct? Here are my results:
(Dimensions: 3072X2304, resolution: 180 dpi, max aperture: 2.75, F-stop: f/2.6,
white balance: auto)
ISO-AUTO, exposure time: 1 sec., size: 1.56MB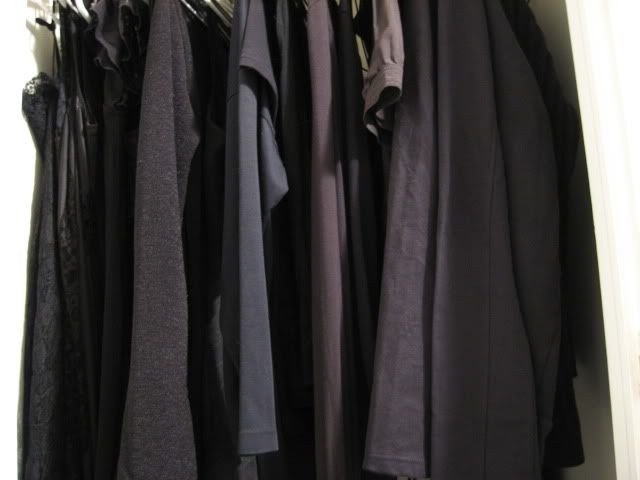 ISO-HI, exposure time: 1/2 sec, size: 2.72MB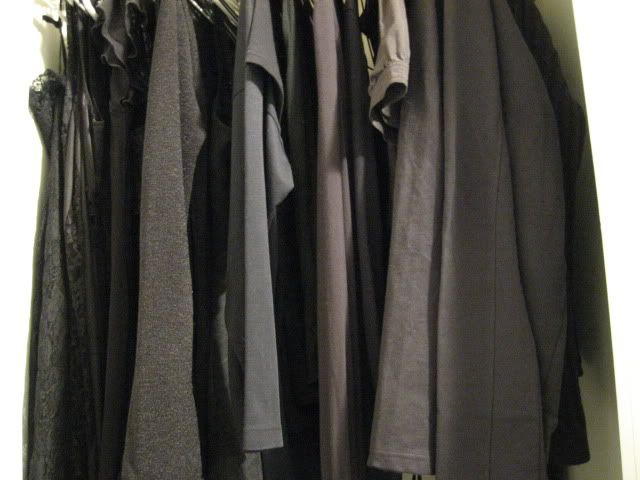 ISO-80, exposure time: 1 sec, size: 1.04MB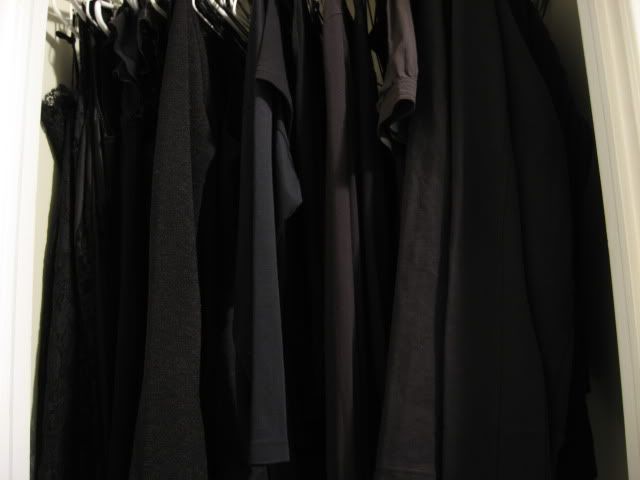 ISO-100, exposure time: 1 sec, size: 1.15MB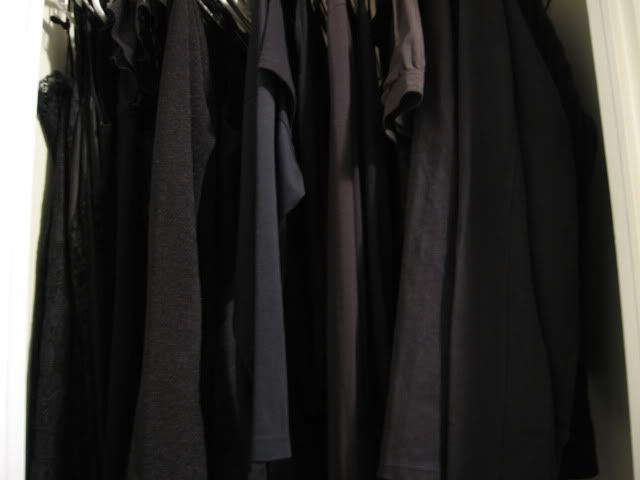 ISO-200, exposure time: 1 sec, size: 1.62MB
ISO-400, exposure time: 0.8 sec, size: 2.11MB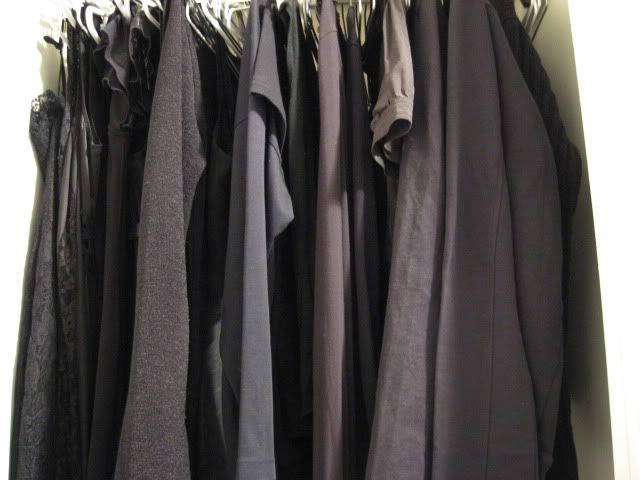 ISO-800, exposure time: 1/2 sec, size: 2.75MB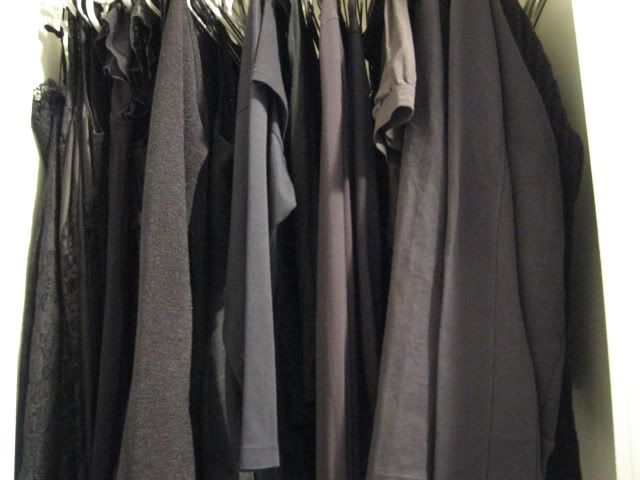 With flash:
ISO-80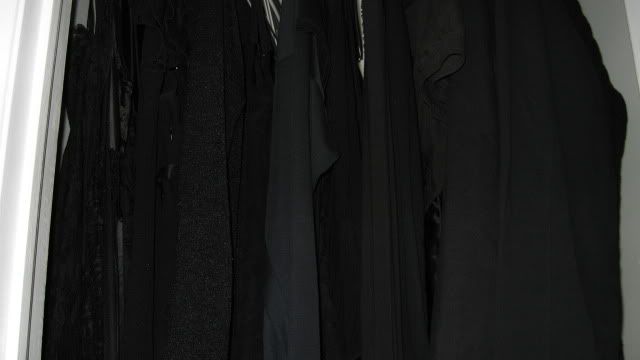 ISO-100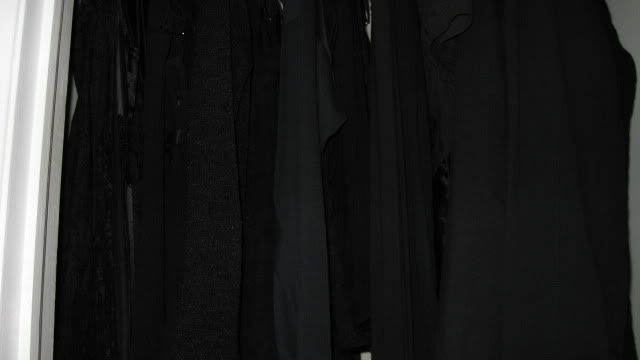 ISO-200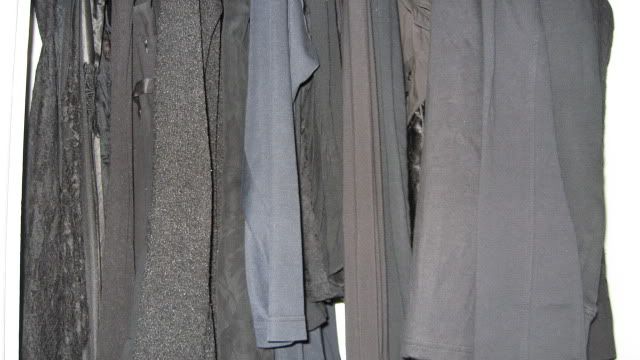 ISO-400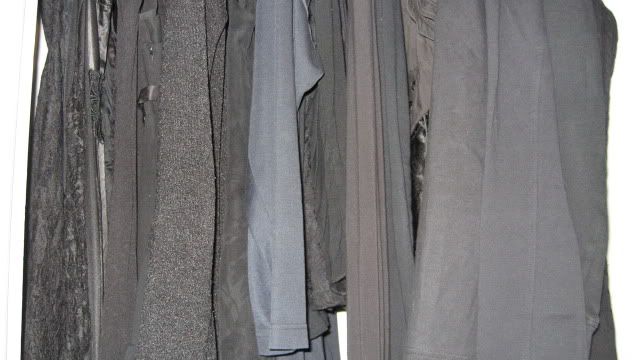 ISO-800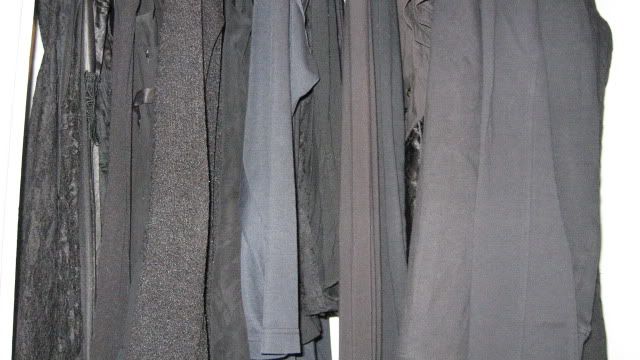 I'm really interested in playing around with bokeh/aperture (however, not tonight at 3am in my bedroom haha) Also, I haven't found that section in my booklet yet haha, but I hope to mess around with this over xmas.
So, I starting thinking, well maybe it's the quality setting that's also effecting the grainy-ness (Superfine/Fine/Normal). So I took some pictures to see if there was a difference, it doesn't seem like much difference if any. Oh yeah, and I also discovered wide mode and postcard mode (although postcard proportions seem to be the same as normal proportions), too bad there wasn't 4X6 or 8X10 shooting mode!
ISO-80 Superfine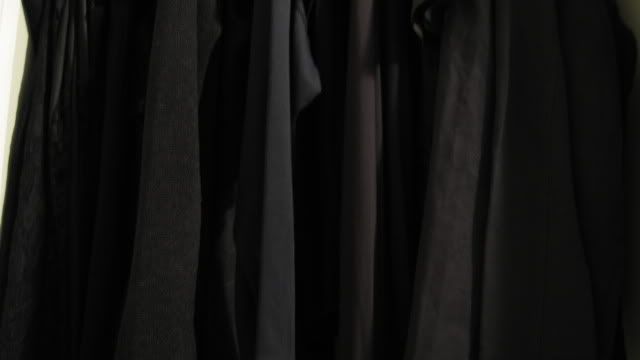 ISO-80 Fine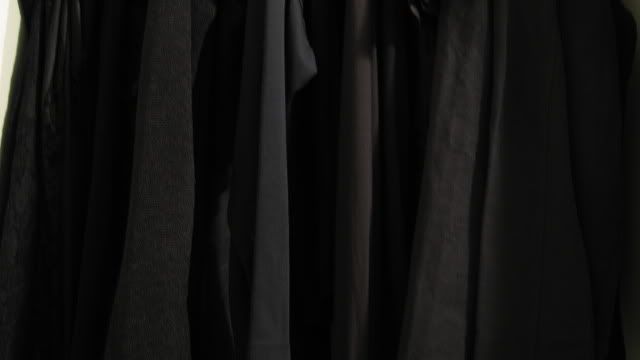 ISO-80 Normal
ISO-400 Superfine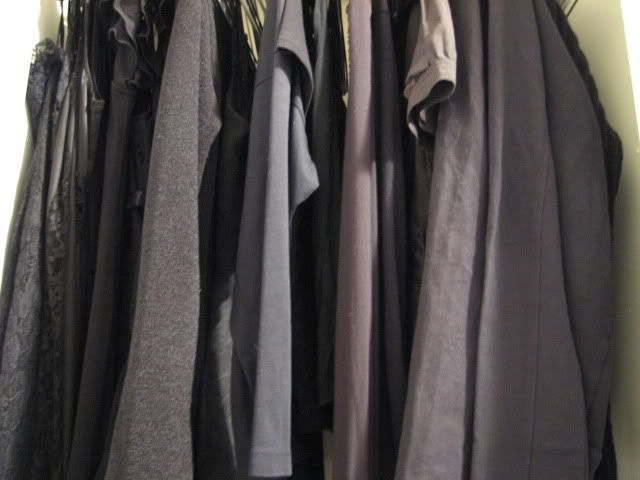 ISO-400 Fine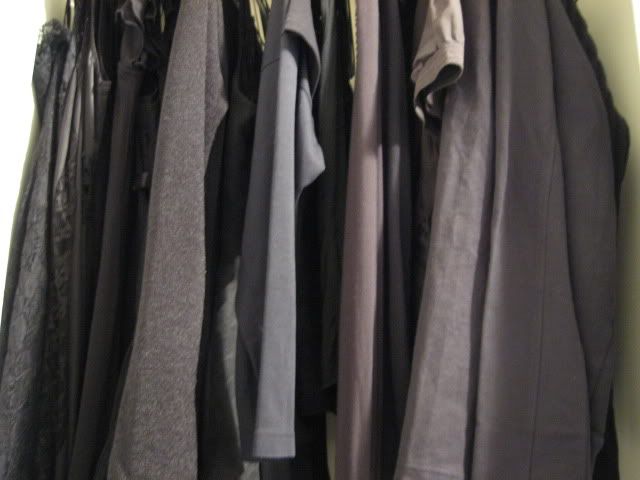 ISO-400 Normal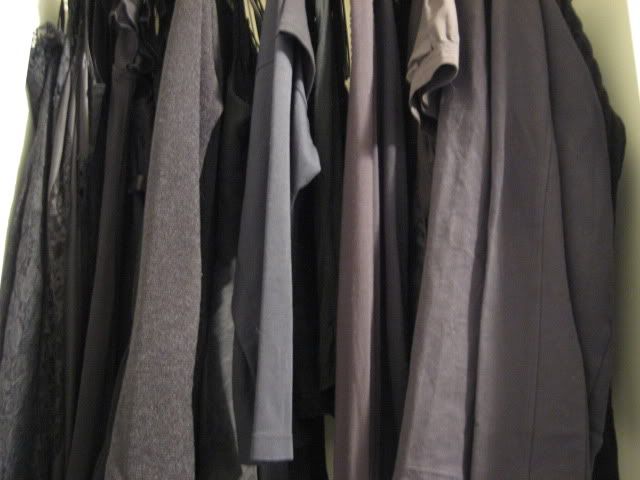 Well, then I thought maybe the colour mode might be effecting things. Again I don't think that's the case. These were all taken in ISO-400:
Custom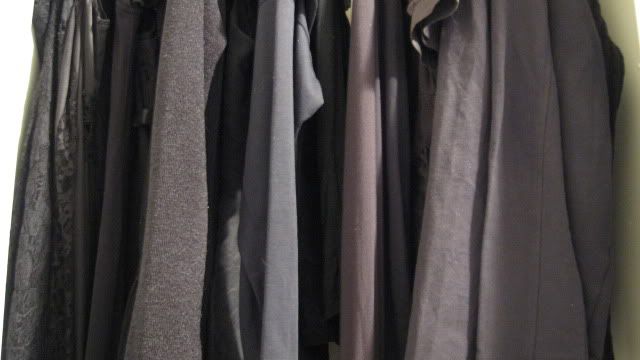 Vivid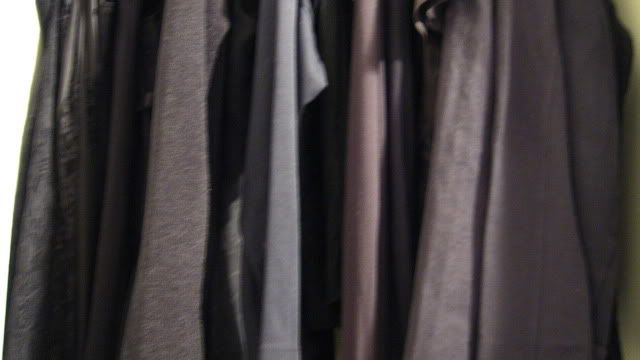 Neutral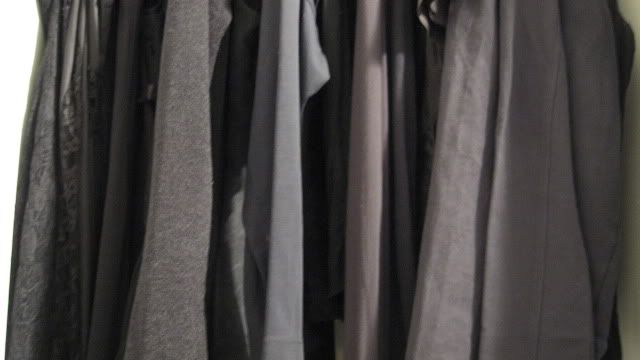 Black&White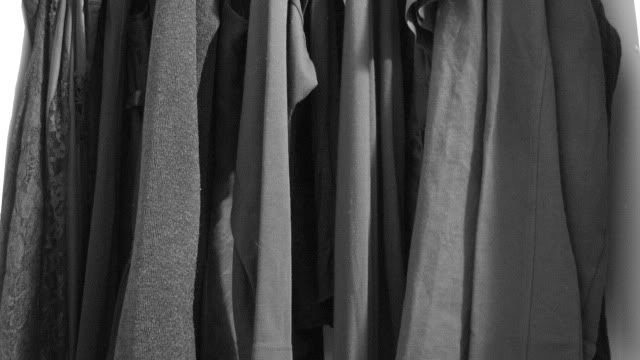 Sepia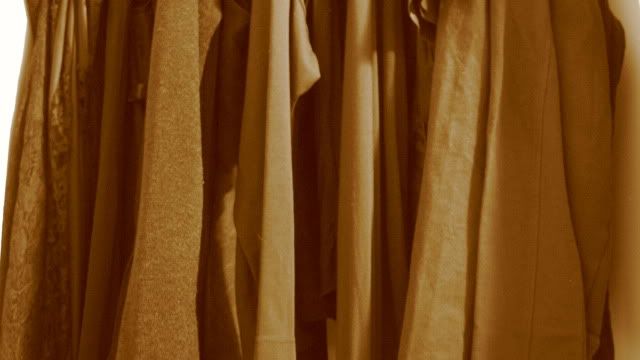 Soo, ISO has been conquered. Shutter speed/exposure time sort of grasped (had a few questions), but it looks like it' kind of out of my control anyways, as it's the ISO that controls the shutter speed right? And aperture shall be played around with next.
----
by kobbi » Sat Dec 18, 2010 11:14 am
Yup. 1/100 = 100, 1/2000 = 2000
Your superfine setting might be adding some sort of sharpening filter to your photos... sometimes camera companies do that without telling you...
Also... if you have your flash on, all of those settings might as well be moot.
Built-in flash is the route of all photography evil.